We are one of the leading manufacturer and supplier of Adhesive Tapes that includes Masking Tapes, Double Sided Tapes and Weld Back Up Tapes.
Kraft Paper Tape
---
Kraft Paper Tape have a natural rubber based adhesive system that makes an excellent bond to most packaging products and surfaces. Its tough backing remains strong under moist conditions, and outdoor weathering is good. It is an approved packaging tape by the U.S. Postal Service and UPS. Its typical applications include carton sealing, packaging, splicing, freezer tape, and straight-line masking. It is also used in silk screening and picture framing.
HDPE Adhesive Tape
---
We are offering a wide variety of HDPE Adhesive Tape to our clients. Our Tapes are appreciated for environment friendly properties and high binding capacity. The Adhesive Tapes we offer are used for packaging purposes in various industries. Moreover, our Tapes adhere to all types of surfaces, which are available in different textures. Mainly used for heavy adhesion strength. Available in white,black, blue & yellow.
Aluminium Foil Tape
---
With a focus on variegated demands of our respected clients spread all over the country, we are offering an extensive range of Aluminum Foil Tape. Provided foil tapes are to cover all key application areas where high temperature resistance. These foil tapes are find wide usage in applications include insulation and duct sealing in the heating. Our professional test these foil tapes against several parameters of quality so as to dispatch a flawless range. Customers can avail these foil tapes from us at nominal rates.
Features:
Light weight
High impact strength
Highly adhesive
Double sided tapes
---
We are renowned in this domain as the foremost manufacturer and supplier of an exclusive range of Double Sided Cloth Tapes. The provided tapes are broadly demanded for use over cloths where strong adhesive integrity is required. These tapes are manufactured by our seasoned professionals using supreme quality basic materials and innovative techniques. As per the varied demands of clients, we offer these Double Sided Cloth Tapes to our clients in different lengths, colors and finishes at affordable rates.
Features:
Perfect finish
Acid-free
Easy to apply
Excellent stretching ability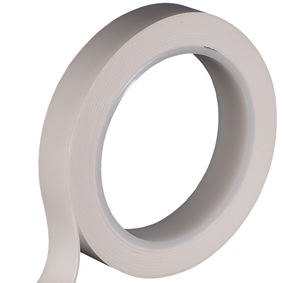 Acrylic Foam Tapes
---
Tapes provide the convenience and simplicity of a tape fastener and are ideal for use in many interior and exterior bonding applications. In many situations, they can replace rivets, spot welds, liquid adhesives and other permanent fasteners.
These MNM VHB Tapes are made with acrylic foam which is visco elastic in nature. This gives the foam energy absorbing and stress relaxing properties which provides these tapes with their unique characteristics. The acrylic chemistry provides outstanding durability performance.
These tapes utilize a variety of specific foam, adhesive, color and release liner types to provide each product/family with specific features. These features can include adhesion to specific or a broad range of materials, conformability, high tensile strength, high shear and peel adhesion, resistance to plasticizer migration, and UL746C recognition. All MNM VHB Tapes have excellent durability and excellent solvent and moisture resistance.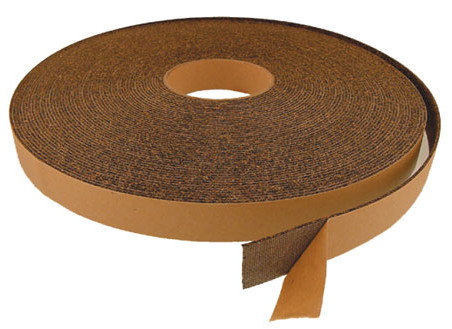 Cork Tapes
---
Rubberized cork tape is a cost effective roll covering used to replace worn corked rollers/idlers on web
guides and wherever web traction assistance and light tensions are encountered.
Weld Backup Tapes
---
Being one of the reputed organizations operating in this domain, we are engaged in manufacturing and supplying a quality range of Weld Backup Tape that are metallic heat resistant. Offered backup tape facilitates perfect weld penetration and proper merging. This backup tape is available in varied sizes & colors options as per the application needs of the customers. Our backup tape is checked on strict quality measures so as to dispatch a defect free range.
Features:
Eliminates back chipping
Facilitates perfect weld penetration and proper merging
Optimum quality
Specifications:
Safex Fiber Glass Weld Back-up Tape is a 75 mm wide, metallic heat resistant adhesive tape, which has a 25 mm wide cloth strip of fiber glass which is held up against weld preparation area and maintains weld in same plane as plates or tubes being joined.
Available in light duty use up to 80 amps and heavy duty for use up to 160 amps. For above 160 amps, different product of fiberglass band with refractory silica glass in the center is available.
Both the types of tapes, i.e. light duty and heavy-duty tapes, are available in 20 Meters long rolls.
Advantages:
Facilitates perfect weld penetration and proper merging
Saves argon gas as no purging will be necessary, which results into less cost on purging gas.
Imparts X-ray quality back beads on root pass
Makes process faster as it saves time in preparation and assemble. Welds one side only
Deposits more weld metal
Root weld and fill in one pass
Eliminates back chipping
Eliminates defects and reworks
Eliminates costly unnecessary grinding and gauging
Fibre Reinforced Kraft Paper Tape
---
In addition to the backing and adhesive, these tapes include a reinforcement layer of woven or knitted cloth or glass strands parallel to the machine direction. Typical backings include polymeric films such as polyethylene and polyester. Rubber based adhesives are the most common but others can be used. Examples of reinforced tapes are duct and filament.Reinforced Tape. These long lasting tapes along with super strong glass are used for sealing cartons and heavy duty tools. Widely known for its durability, high tensile strength, quality performance and reliability.This Environment friendly range of reinforced tapes can be easily availed at cost effective prices.
Fibre reinforced Al. Foil Tapes
---
Primarily used for sealing aluminium foil covering on air conditioning ductwork. For insulating and protecting applications in building industry, horticulture, pastoral and associated fields. General holding, sealing and strapping applications when high strength and adhesion required.
Filament Tapes
---
In tune with variegated specifications of our esteemed clients, we are engaged in offering a supreme quality Filament Tape. Known for its good quality adhesives and are water and moisture proof property, provided filament tape is manufactured from the finest quality material as per the set quality standards. The offered filament tape is used in packaging, for strengthening cricket bats & holding objects and. This filament tape can also be customized as per the specifications provided by our patrons.
Features:
Highly adhesive
Light weight
Moisture resistance
Maskers
---
MNM is a leading manufacturer of masker tape of the utmost quality. Masker is pre-folded treated polyethylene film or paper , pre-taped with masking tape for car painting , house painting or construction related work.
Using Maskers is easier and lot more speedier than using masking tape with a drop cloth or paper.
MNM Maskers are very competitively priced and used by leading Painting houses and Automobile Painters.
Size:
4″ opens upto 24″ * 20 mt. (Film Masker)
5″ * 20mt. (Paper also known as Skirter).